Shades of Comfort
Looking after your Awning
Our awnings are manufactured with high quality materials and installed expertly with great care and attention. Once installed though, there are some steps that you can take that will prolong their life and ensure that they keep looking their very best. If you follow these simple steps outlined below you will also avoid any unnecessary maintenance or repair.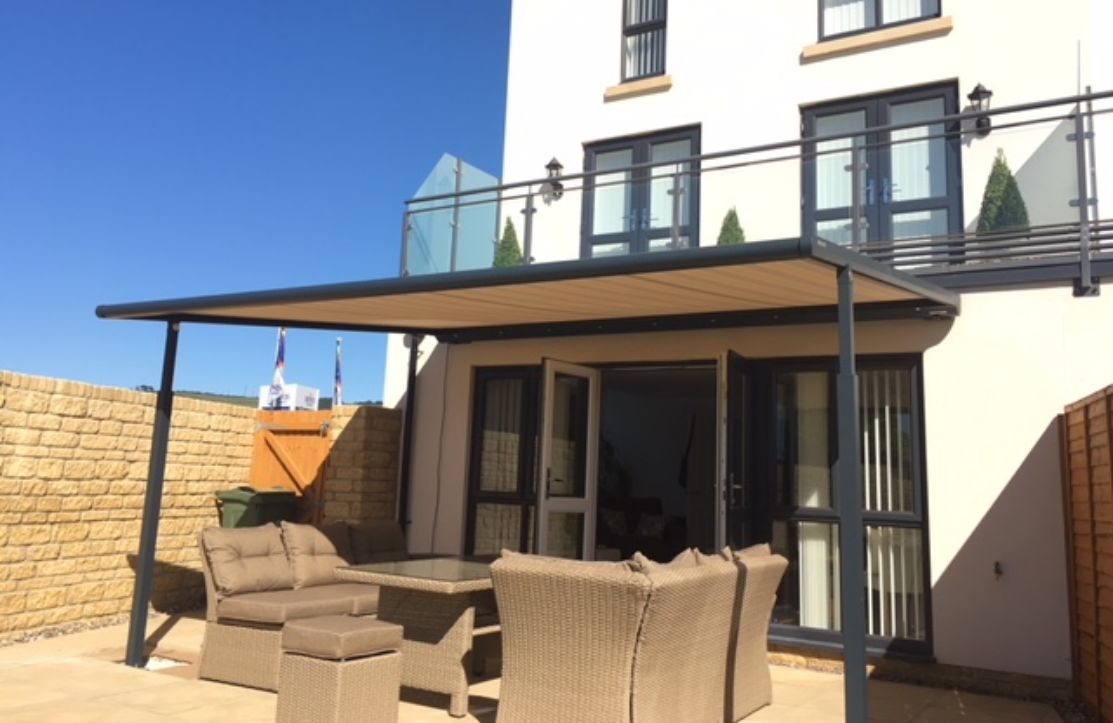 Ensure there are no obstacles in the way of your awning when opening.
Do not let foliage or other greenery grow near or on your awning as this can cause debris to build up and potentially rip your fabric as branches grow.
Please remove leaves and other foreign objects from the awning.
If your awning is at your home resist the temptation to use your barbeque under your awning. Smoke and heat can damage the fabric of the awning.
Grease all movable parts.
Do clean your awning at least once a month if possible. Make sure to clear debris and wash off dirt. Probably the easiest way to clean your awning is by hosing it down and letting it dry naturally.
Do not use harsh chemical cleaners or bleach to clean your awning fabric. These kinds of chemicals can destroy the awning's built in fabric integrity and degrade special features like mould or mildew resistance.
Clean the powder coated aluminium elements with soapy water once a year. It is advised that the awning cover needs to be professionally cleaned – a service which Shades of Comfort we offer.
Do not put your awning out in high winds. As a general guide winds of up to 20 miles per hour strength should be fine, but milder winds with strong gusts can cause problems.
Do not overwind your awning as this can damage the mechanism.
Inspect your Shades of Comfort Awning regularly for tears and rips. If you do not look at your awning you will not see damage that can be easily repaired and this will end up costing you more in the long run.
Do not use your awning if it needs repairing.
Do not make any alterations to your awning as this may invalidate your manufacturer's guarantee.
The awning angle/pitch must be at least 10 degrees otherwise rainwater will not run off it.
Awnings must not be opened when snowing or hailing, or if there is a risk of frost. Ensure that any ice has fully thawed before you try to open your awning or you could cause damage to the mechanism.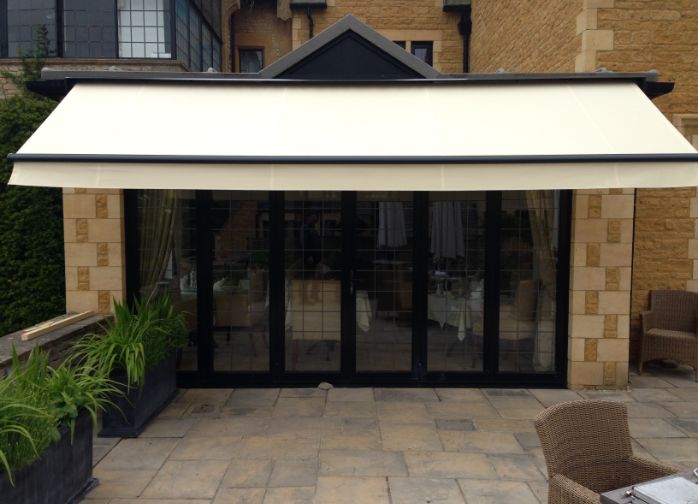 Follow these steps so your awning will last you many years and remain looking its very best.
If your awning is broken, do not try to fix it yourself. Please call us on 01452 307999 for help and guidance. We will try and help you over the phone. If this cannot be achieved, we can arrange to fix it for you.
Shades of Comfort
What our customers say
Read about what some of our customers say about working with Shades of Comfort
---
We have been working together With Shades of Comfort for around 7rs now. I have always found Shades to be very helpfully with both enquiries, orders and any technical information I have needed. Delivery and repairs have always been carried out on time. All around a great company to use.
DK, Group Property Development Director, Scoffs Group
Needed an urgent order with a quick turnaround and once again Shades of Comfort met the brief. Customer Service is always very efficient and friendly and Andrew Powell always goes the extra mile to meet the customer's expectations. Quality of all the products has always been good and delivery happens on time and as promised
EM, Costa Franchisee
We have now been in partnership with shades of comfort for around 4 years on all sorts of installations hereon resort. I must say that from conception of an idea through to actual installation have found their service top class. Nothing is ever too much trouble and the after sales service is also the best. As we head into 2021 we have already placed further orders for their products that help us enhance our dwell areas outside our catering and bar outlets as well as sun shades over our ice cream parlours.
TD, Bourne Leisure